We are fast approaching our 155th episode of POZIAM Radio.
So I have compiled a list of the
TOP 10 Guests
of all time
.
These episodes have been downloaded and listened to the most
out of all our past shows.
Click on the guest names to listen to their POZIAM Radio interview
.






1.

Travis A. Scott

Born and raised in rural South, Georgia,

Travis A. Scott

discovered his gift of creation at an early age. He is currently writing his debut

novel

, which is a loose adaptation of the trials & tribulations he encountered as a young, gay man in his early twenties. He has also embraced the mantle of HIV and AIDS activist, as he has recently gone public about living with HIV virus. He looks forward to what the future holds, as he embarks on his journey as an up & coming author, as well as an

educator

to those who are ignorant of how HIV and AIDS is a very real issue.
2.
Ongina
Ongina
is most recognized, recently, for bringing artistic appeal and a whole lot of face to a show-stealing appearance on RuPaul's Drag Race, Season 1. and RuPauls Drag U, Ongina is delighting audiences across the US and the world, biring a strong, bold, beautiful and entertaining character that honors and respects the artistry of drag, wig or no wig. Ongina is one unique artist who will leave an imprint in your mind and hopefully your hearts!
3.
Brian Morgan
In the past
Brian Morgan
was a guest on the Jenny Jones Talk Show . He spoke with "Out of control Gay Teens" Brian shared his experience on the show and his personal story live with us while making us laugh non stop. His sense of humor while sharing his story allows his story to be one that is unforgettable ...
4. Mark S. King
Mark S. King
is an award winning columnist, author, blogger and AIDS advocate who has been involved in gay causes since the early 1980's. After graduating the University of Houston, King pursued an acting career in Los Angeles and appeared in dozens of television commercials hawking fast food and soft drinks. During this time he also opened Telerotic, which became one of the largest gay telephone fantasy services in the country. King sold the company in 1986 as AIDS was beginning its devastation of the gay community. It is this period of time that King brings back to life in his memoir, A Place Like This.
5. Jesse Sanchez
Jesse Sanchez
was 19 when he was featured on the cover of POZ Magazine, Jesse is in TV news production and has appeared on The Cristina Show on Univision. Hosted by Cristina Saralegui, considered the Oprah Winfrey of Spanish-language media, the episode discussed HIV/AIDS in the Latino community. He currently writes for POZ.com and was featured in Logo's HIV+ME campaign that featured Ongina.
6. Dab Garner
Back in 1981 when Dab1st had friends starting to die from AIDS, the hospitals wouldn't allow visitors into the patient's room unless you wore protective garments (gowns, masks etc.) because they were afraid of this new disease and were not sure how the virus was passed.Many patients were in their last days.So Dab started buying Gund teddy bears and giving them to friends so they wouldn't have to feel so alone, abandoned and afraid. That is how
Dab the AIDS Bear Project
began,
7. Michael Mancilla
Michael Mancilla MSW is a licensed clinical social and co-author of a self-help book on the impact of illness on relationships. Michael is the Author of
Love in the Time of HIV: Gay Men's Guide to Sex, Dating and Relationships
He has been profiled in front page stories of both The New York Times and The Washington Post and a CNN Documentary.
8. Richard Berkowitz
Richard Berkowitz
was born in Newark, New Jersey and graduated from Rutgers University in 1977. His 2003 book, Stayin' Alive: The Invention of Safe Sex (Westview Press) tells the story of his life as a sex worker in New York City before and after AIDS. He is the last surviving co-founder of the People with AIDS self-empowerment movement, which helped sparked patient advocacy groups and breast cancer activism. His writing has appeared in dozens of publications and has been quoted, attacked, misrepresented and occasionally praised in scores of books, journals and on-line magazines.
9. Shawn Decker & Gwen Barringer
Infected with HIV as a child through the contaminated blood products used to treat his hemophilia,
Shawn Decker
learned early in life about discrimination.He was kicked out of the 6th grade & by all accounts, he wasn't expected to live five years. After beating the odds and graduating from high school, Shawn opened up about his life with HIV after a decade of silence by creating one of the first "POZ blogs". Today Shawn has happily found his wife partner in life, Gwenn Barringer, and the two
speak together
as a couple, educating about how they keep Gwenn, who is HIV negative, safe in their relationship. His first book,
My Pet Virus: The True Story of a Rebel Without a Cure
, was published in 2006. In his spare time, he fronts a synthpop trio, Synthetic Division.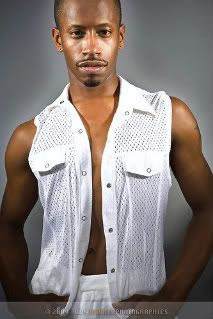 10. Justin B. Smith
Justin B. Smith,
29, has been an HIV and Gay Civil Rights activist in the Washington DC area for about 10 years. An Air Force veteran, he was honorably discharged with awards and decorations in 2003.He has served and volunteered in several organizations and writes for many publications including GBMNews.com, Baltimore Gay Life,POZIAM and Swerve Magazine. He resides with his husband in Laurel, MD. Justin created 'Justin's HIV Journal' to advocate for education, prevention and awareness when it comes to HIVIn his journal he tells people about the trials and tribulations when it comes to living with HIV/AIDS.